Potomac Law Group is pleased to announce that its Native American Law practice continues to expand after more than a decade of serving and representing Tribal clients and Tribally-owned entities across the U.S.
"It's been our honor and privilege to serve our Tribal clients and Tribally-owned businesses over the past decade," said Potomac Law's Managing Partner Benjamin Lieber. "As our firm continues to grow, so too have the legal services that we are able to provide to tribal governments and the American Indian and Alaska Native communities."
Potomac Law's Native American Law practice provides a multidisciplinary approach to its Tribal clients and Tribally-owned business enterprises, offering comprehensive counsel in the areas of federal and state regulatory claims and litigation matters; infrastructure and regulatory projects involving energy, telecommunications/ broadband and transportation; taxation; and government contracts.
The firm's attorneys have a combined 55+ years of experience practicing before the federal agencies that are involved in Tribal matters including the Bureau of Indian Affairs, the Federal Communications Commission, the Federal Energy Regulatory Commission, the National Telecommunications and Information Administration and the U.S. Department of Commerce.
Potomac Law's Native American Law team includes the following attorneys: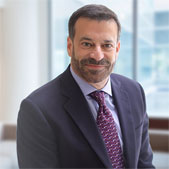 Matt Bergman – Banking and Commercial Loans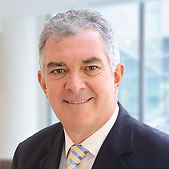 Doug Bonner – Administrative Law and Regulatory Practice; Litigation


Laura Chappelle – Administrative Law and Regulatory Practice; Energy Law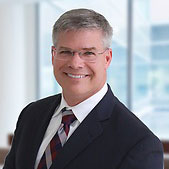 David DeSalle – Administrative Law and Regulatory Practice; Energy and Environmental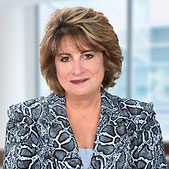 Devon Hewitt – Government Contracts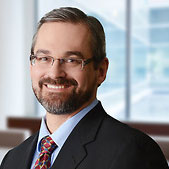 Tim Lundgren – Energy and Environmental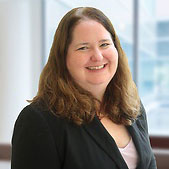 Katherine Barker Marshall – Administrative Law and Regulatory Practice; Telecommunications
Tamara McNulty – Construction Law, Government Contracts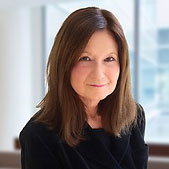 Susan Rogers – Tax Practice, Energy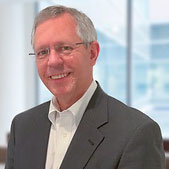 Michael Rustum – Energy Law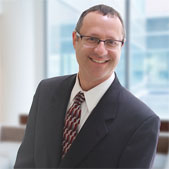 Steve Walter – Banking and Commercial Loans



Potomac Law Partner Doug Bonner, who has been representing Tribes and Tribally-owned companies for 14 years, is excited that the firm is expanding its services in Native American Law.
"It has been especially gratifying for me to help Tribal clients win federal infrastructure funding for broadband deployment, under several FCC-administered High Cost Fund reverse auctions and the NTIA-administered Tribal Broadband Connectivity Program. Typically, these Tribally-owned companies operate in some of the most rural, sparsely populated and geographically challenging areas of the country to serve, and depend on federal funding for broadband infrastructure deployment. More recently, we are helping clients navigate the $42 Billion BEAD (Broadband Equity, Access and Deployments) program under its unusual hybrid federal/state two-stage grant and sub-grant model," said Bonner. "I look forward to continuing to assist Tribes and Tribal providers in accessing the resources needed to upgrade their infrastructure, especially in the areas of telecommunications and broadband connectivity."
Potomac Law's representative experience includes:
Successfully representing federally recognized Tribes or Tribally-owned communications providers in winning more than $65 Million in broadband infrastructure deployment grants in FCC-administered reverse auctions and under the NTIA-administered Tribal Broadband Connectivity Program
Advising Tribal clients on participation in the broadband mapping challenge process and potential bidding for subgrants for infrastructure deployment under the $42.45 Billion Broadband Equity, Access, and Deployment (BEAD) Program administered by NTIA
Establishing FCC precedent granting Eligible Telecommunications Carrier status to a Tribally-owned carrier making it eligible for High-Cost support throughout its 400 square mile reservation, irrespective of wire center boundaries.
Advising Tribes on establishing Tribally-owned utilities, participation in the federal energy markets, and the acquisition of renewable energy generating assets to further Tribal energy sovereignty goals and to aid in Tribal economic development efforts
Representing a Native American contractor in a claim against its defaulted subcontractor's surety for costs to correct and complete the subcontractor's work on multiple federal projects
Representing an Alaska Native contractor in responding to a non-party witness subpoena in a trade secrets litigation
Assisting an Alaska Native contractor in drafting multiple requests for equitable adjustment on contracts with the Department of the Navy, the National Aeronautics and Space Administration, and the United States Air Force
Documenting, negotiating and closing commercial loans and other financing arrangements between banks, financial institutions and lenders on the one hand, and Native American Tribes on the other

For a full list of services, please visit the PLG Native American Law practice page.