Potomac Law is pleased to announce that it has formed a new practice group dedicated to providing a full range of legal and compliance services to registered investment advisers ("RIAs"), broker dealers, and fund sponsors.
Potomac Law's Investment Advisers, Asset Managers & Private Funds ("Investment Advisers") Practice is comprised of five attorneys whose combined expertise covers all aspects of the RIA business lifecycle.
"The significant expansion in the area of private wealth management presents a unique opportunity for Potomac Law," said Isaac Mamaysky, Partner in the Investment Advisers practice. "Before launching this new practice, we had a group of attorneys working independently on investment adviser and private funds matters. We realized the tremendous value of collaborating and combining our skills to offer clients a full suite of services in this space."
The team of attorneys that form this new practice area are: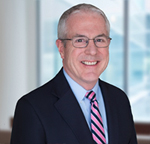 Daniel Sheridan – Representing registered investment advisors in connection with the monetization of their advisory practices, whether through internal succession, external sale, or other business combination, Mr. Sheridan's depth of experience in business transactions coupled with his thorough knowledge of the applicable regulatory requirements allows him to drive significant additional value for clients in this industry.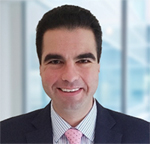 Isaac Mamaysky – A seasoned outside general counsel with experience as chief compliance officer of a state registered investment adviser, Mr. Mamaysky provides clients with strategic business law, employment law, and ethics and compliance guidance. He advises on investment adviser regulations, designs ethics and compliance programs, conducts internal investigations, creates internal employment policies, leads complex negotiations, and drafts commercial contracts. An adjunct professor of law, Mr. Mamaysky also writes and teaches in these areas.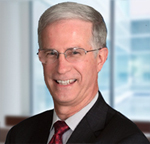 John R. Snyder – An experienced litigator and regulatory attorney with a focus on commercial and financial litigation, defense of broker-dealer and investment adviser customer claims in arbitration and court, and representation in regulatory matters, Mr. Snyder has represented national and regional broker-dealer and investment adviser firms, crowdfunding portals and issuers, and other financial institutions and associated individuals in a wide variety of matters arising from retail and institutional financial services operations.
Richard I. Ellenbogen – Counsel to RIA clients for decades in the areas of initial organization, licensing and development of policies and procedures, Mr. Ellenbogen provides substantive reviews of operating and compliance policies and procedures; regulatory examinations; mergers and acquisitions; and product development and management of securitization and other structured products. He also serves as in-house counsel and CCO to two RIAs and brings his expertise as a consultant to the group.
Potomac Law attorney Julie Vinyard also joins the team where she focuses on mergers and acquisitions, restructurings, joint ventures, strategic alliances, venture capital investments, and other general corporate and commercial matters. Ms. Vinyard regularly advises business entities, domestic and foreign, in structuring, negotiating and documenting corporate and finance transactions. Her experience also spans a broad range of other corporate transactions and contractual arrangements, including commercial loan transactions, servicing and distribution agreements, consulting and employment agreements.
"The Investment Advisers team brings a combined century of experience in all aspects of the RIA lifecycle," said Benjamin Lieber, Managing Partner of Potomac Law. "From fund formation to operations and compliance to exit transactions or other business combinations, our attorneys have extensive experience in this practice area, including a top-tier litigation team highly experienced in financial litigation, RIA, and broker-dealer claims."
Lieber noted that the firm's Privacy and Cybersecurity Legal Team also often assists with transactions and litigation in the areas of crypto-currency and cyber liability, both of which are ongoing and critical concerns for the RIA, investment, and broker-dealer communities.
Sheridan added that Potomac Law has more than a decade of experience with RIAs that are considering some form of exit transaction or other business combination. "Whether it be a sale to a consolidator, a 'tuck-in' of a compatible practice, a merger or equals, or a minority investment by a private equity firm, we have structured deals in numerous ways." He also added that Potomac Law can assist when RIAs are seeking to grow or retain existing talent through equity incentives or other profit-sharing mechanisms, or who want to implement an internal ownership succession plan.
A few recent representative matters in the Investment Advisers practice include:
Serving as lead counsel to a registered investment advisor in a business combination transaction involving new private equity investment and cash-out proceeds in excess of $25 million.
Designing and documenting the reorganization of a multi-billion investment advisory firm into a Series LLC which facilitated direct ownership of client relationships by LLC members while at the same time maintaining a single regulated entity structure.
Providing a full suite of compliance services to a state-registered investment adviser, from overseeing regulatory filings to advising on state investment adviser laws regarding marketing and solicitation.
Representing crowdfunding portals and issuers in wide-ranging regulatory investigations.
Potomac Law Investment Advisors practice provides advice, counsel, and representation regarding:
Registrations and filings under the Investment Advisers Act, Investment Company Act, Securities Exchange Act, and state analogs (including Forms ADV, U4, U5, U6, CRS, BD, etc.)
Compliance with applicable regulations under state and federal law, including ongoing reporting obligations, development of internal policies and procedures, and audits
Development and implementation of appropriate forms of agreement with clients, vendors, solicitors, and other third parties
Ownership transition and business succession planning, including mergers and acquisitions, service provider equitization, and financing transactions
Entity formation and governance, including partnership and operating agreements, corporate bylaws, and related entity documentation
Litigation, government and self-regulatory organization actions and investigations, and arbitration and other alternative dispute resolution
Employment issues, including personnel policies, employee handbooks, employment contracts, recruiting and onboarding, and employment law compliance
Outside general counsel services including assistance with unforeseen legal needs that span practice areas and a require coordination of a multidisciplinary team
Data privacy and security, including legal compliance, best practices, and breach response.
Mamaysky added that clients can come to Potomac Law with just about any legal issue, and the firm's highly experienced attorneys will provide sophisticated counsel across practice areas. "We offer the same range and quality of services that clients would expect at a traditional large firm – and indeed, most of our attorneys came from those firms – but because of our unique business model, we can do so at a fraction of the large firms' cost."